Nordic Lessons

by

Christine Edwards
Description:
Elora is a cultivated Londoner visiting her brother in Oslo, Norway. With her brother away on business, she decides to do without his permission and borrow his classic Jaguar to take in the sights. But when she pulls over to the side of the road to take pictures, the car won't start up again. In a blind panic, Elora has nowhere to turn, until a warrior of a man stops to help her. A massive, handsome hunk of a man, clad head to toe in black leather.

Elora has never encountered anyone like Mikkel. As much as he frightens her, she realizes she is out of options. Then comes the exhilarating journey home on his custom ride, and Elora falls hard for her knight in leather armor, an alpha male eager to teach her the rules of Dom/sub relationships. Mikkel is head of his motorcycle club, and in the days that follow, Elora becomes increasingly entangled in the culture of bondage, bikes, and club rivalries. But how can Elora fully commit to a man whose world might as well exist on another planet?

Review: I loved this book! It's a perfect example of a dom/sub relationship! The author does a great job filling you in if you haven't read the first book, which only makes you want to go read the first book. Great read!
My Rating:
5 out of 5 Stars! Yay! ~Ginny
• 1 of 3 digital copies of
New Zealand
in mobi, epub or PDF
• 1 of 3 Digital Copies of Nabbed in Nordic Lessons
a Rafflecopter giveaway
About the Author:
Christine Edwards grew up
in the Deep South on Hilton Head Island, SC. At an early age she developed a
passion for the arts that led her to earn a bachelor's degree in Art History
from the College of Charleston in South Carolina. Christine has a special place
in her heart for reading and writing erotic tales.
Nordic Lessons is her fifth novel and the
second book in the Nordic Lights Series, which began with Naughty in Norway.
Her main focus is on loving, multi-faceted relationships involving intense
alpha males and feisty heroines. She adores snow skiing, traveling the world,
and spending time with her amazing family. Christine currently resides in the
sleepy coastal town of Beaufort, SC. You can find Christine online at
christineedwardsauthor.com. Facebook: Christine Edwards Author. Twitter:
@ceerotica.
Social Links:
Website
●
Twitter
●
Facebook
●
Goodreads
● Fanny Press
Buy Links:
Amazon
● B&N
Tour Coordinator: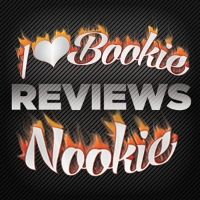 View the entire schedule of the tour HERE.
This post contains Affiliate Links.