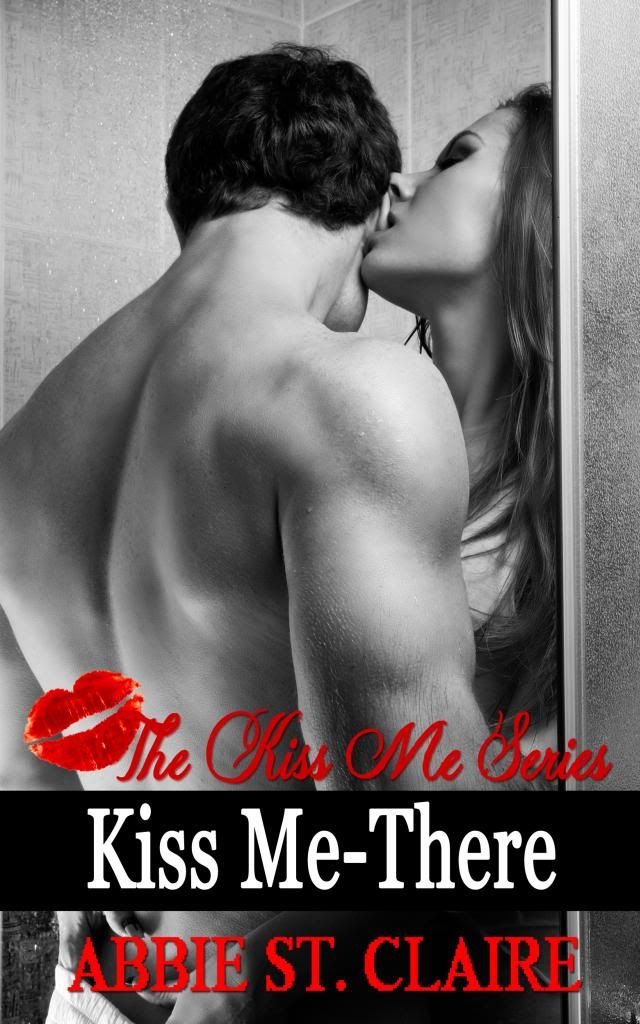 Title:
Kiss Me - There (The Kiss Me Series)
Author:
Abbie St. Claire
Genre:
Erotic Romance
Publish Date:
August 12, 2014
Publisher:
Southern Ink Press
~ Book Synopsis ~
A fifth-year surgical resident who only has time for her new career…
A talented heart surgeon who's just returned from Doctors Without Borders and wants to make time for romance…
A relationship that can't possibly get off the ground…or can it?
Quinn Ross has only a couple of months left of her residency in Houston before she takes her boards and joins a prestigious heart surgeon in Dallas. When she gets a serious case of pneumonia and becomes a patient herself, she meets Dr. Roman Burke.
Roman found his love in Doctors Without Borders and made a career out of helping those less fortunate, especially small children in places like Haiti. Roman hid his heart under a magnificent tattoo for a very private reason and when Quinn thinks she's found the reason…she's misled and very wrong, making a wild move which leaves her feelings and her heart locked away.
Can they find they find their way back to each other?

Excerpt:
I was in the kitchen getting a couple of bottles of water from the fridge when I heard the bathroom door open. He appeared wearing loose-fitting running shorts, a tight T-shirt with the arms removed, and a ball cap turned backwards.
Sexy as hell.
I'm quite certain my chin hit the floor. He looked like a jock who'd just stepped off the practice field.
"Are you okay?" he asked while approaching me with his typical sexy swagger.
"Yes, hmm, I was getting us some…"
His lips were all over me—my mouth, down my neck, on the curve of my breast through my T-shirt.
He picked me up in his arms. "Which room?"
"Last door on the left," I said, unable to resist him as he carried me down the hall.
He sat me on the bed, walked away, and returned with his bag.
I looked at it on the floor then back up to his face, giving him a frown. "You got an ax in that bag or something?" I giggled.
"Something like that," he uttered with a chuckle.
Purchase Links
Amazon US: http://amzn.to/1sYArOH | Smashwords | Barnes and Noble
Video Trailer Kiss Me – There
About the Author

I'm a Texan through and through.

While I've lived in various parts of the state, Houston is home now, but Dallas is my favorite part of the state and Austin runs a close second. Let's hear it for the HORNS!

T he hubs and I enjoy having friends over and our place is kindof a hangout...of sorts. We cook and entertain together.

I want my stories to excite the reader. I love it when readers reach out to me.

I have several things planned for 2014. Up first will be my series of Hook-Ups with Ace's Key, Booty Call and Consolation Prize.

I'm launching a standalone novella series called The KISS ME SERIES. Each novella will be sure to deliver snarky or wild and zainey or erotic twist to romance and perhaps a combo of all of it. First up is KISS ME-MY ASS guaranteed to get the temperature up, if you know what I mean. Releasing June 17th. Followed by KISS ME-T HERE and KISS ME-IN THE RAIN.



There are over 20 books planned in this series.