Hey bookies it's, Leslie, here and I am beyond excited to introduce you to, Sara Mack! She is the AMAZING author behind Guardian and Allegiant! So here is her bio, our interview, and the synopsis and my review of Guardian!
Sara Mack is a Michigan native who grew up with her nose in books. She is a wife and a hockey mom on top of being trapped in a windowless office forty hours a week. Her spare time is spent one-clicking on Amazon and devouring books on her Kindle, cleaning up after her kids and two elderly cats, attempting to keep her flower garden alive, and, of course, writing. She has an unnatural affinity for dark chocolate, iced tea, and bacon. Guardian is her debut novel.
Do you believe in love at first sight?
Good question! I definitely believe in lust at first sight and having that lust turn into love ;) While thinking about my answer, I thought about the first time I met my husband. Did I realize I would marry him during that blind date at the bowling alley? No. But, I knew there was a connection, and I knew I wanted to spend a lot more time with him to get to know him better.
Does Prince Charming exist?
The Disney version on the horse? Nah. Mine happened to show up in a Pontiac Sunbird - heehee. Seriously though, I think everyone's definition of Prince Charming is different; for me, PC is the one who loves and supports the real you.
If you could meet anyone in the world, past, present, or future who would it be and why?
That's a tough question. There's so many people I'd be honored to meet, I can't pick just one. If I could go back in time though, I would find myself, about fifteen years ago, and tell her to act her age - 22, not 45.
Are you dressing up for Halloween?
Absolutely! Halloween is bigger than Christmas at our house. If yes as what? Zombie bait.
What is something you hate doing? Why?
Getting the oil changed in my car. I hate sitting there, confined. I feel trapped for some reason. It's weird, I know.
What is your biggest pet peeve?
Hearing someone chew. Ugh. That spitty noise is gross.
What is your favorite quote?
I recently stumbled upon this on Facebook, and I think it sums me up perfectly: "I write to give myself strength. I write to be the characters that I am not. I write to explore the things I'm afraid of." - Joss Whedon
Tell us something no one know about you?
I sing very loud and horribly when I'm in the car by myself :)
Where does the inspiration for your characters come from?
Real life. Even though my story is considered paranormal romance, I wanted it to be believable, as if it could actually happen. The concept for Guardian was inspired by real life events and some of the scenes in the story are taken from my experiences - with a twist, of course.
Most embarrassing story?
I could fill pages with embarrassing stories! Here's a good one. Scene - middle school hallway outside the gym. Me - eighth grader, walking somewhere in my cute purple denim skirt just before the bell rang. The hall was empty, except for the ninth grade boys crowding the locker room door waiting to be released. Remember the skirt? I paired it with my mother's black flats that were a tad bit too big for me. You can see what's coming right? Yes, shoe flies off heel. Yes, I slip and fall on my ass in front of said boys. Total mortification. Unfortunately, none of them rushed to my rescue resulting in insta-love. **sigh** Guys can't see an opportunity when it prevents itself, can they?
What are your quirky habits?
I have to pick up the house before I leave for anywhere. It doesn't matter if I'll be back in ten minutes, that glass needs to go in the dishwasher!
What music are you listening to at the moment?
Since the full version came out, I can't get enough of Justin Timberlake's 20/20 Experience. I listen to it at work AND in the car. I'm a huge fan of Spotify; I create playlists for all my writing.
When you read a book where the characters have accents do you read with the accent?
No, I'm horrible with accents.
If you could be any character in any novel you ever read who would you be and why?
Bella from Twilight. I would totally pick Jacob, no questions asked. I pick hot over cold any day.
Is there a particular movie that you preferred over the book version?
I can only say The Notebook, because I love the movie and I've never read the book!
Are there any Authors that have grasped your interest recently and why?
I'm a huge fan of indie authors like myself. The last book I recommended to a friend was The Opportunist by Tarryn Fisher. Loved it! I have her next two on my TBR.
Do you prefer ebooks or paperback?
Ebooks because I can take my Kindle anywhere and have a variety of books to choose from.
Do you ever buy a book for it's cover?
Absolutely - and I've been burned. Good cover doesn't always equal good story.
What are 4 things you never leave home without
My cell phone, my wallet, Motrin, and my flash drive. It holds all my writing, and it never leaves my side. Again, weird. I know.
Favorite place to write
Anywhere quiet and warm, preferable in my bed with the laptop and the fireplace on.
Where are you from?
Tell us about your family, I hear you are a hockey mom I'm sure you have some great stories! :)
Ha! Yeah, hockey is a whole other world. My family consists of me and my husband, my ten-year old daughter and my son who is seven. My daughter is the one who plays hockey; she got into it just a year ago. She made an all-girls travel team this year (Go Ravens!), and it still blows me away to see all these little girls in their gear. They look so tough. I got into my first hockey mom scuffle just a few weeks ago...I might have to suit up myself ;) It was a misunderstanding over a lost shin guard. Go figure.
Any pets?
Two elderly cats who I'm constantly cleaning up after, four fish, and two hermit crabs.
Have you always wanted to be a writer?
I think so. I mean, when I was younger, I'd make my own book orders for my friends, like the Scholastic book orders the kids still bring home from school. They would "order," and I would make books for them. As I got older, I liked to read a lot - I was the girl in the cafeteria with her nose in V.C. Andrews - then the reading died off a little when I had the kids. Last year, when I started writing Guardian, it was just for fun to fill the time and entertain my friends. Then it became an obsession. Guardian is the first thing I've written since a college creative writing assignment.
Any advice for other authors?
I still have a hard time considering myself an author. Probably because I don't have an agent or a publisher; it's just me. It's crazy to look at my books and realize I actually wrote them. I guess I don't feel qualified to give advice. O ne thing I can recommend, though, is to do your research. I follow a lot of blogs and authors and pay close attention when they ask their readers questions. It really helps me to understand what readers like and what ticks them off. I'm not saying that you should change your story to satisfy reader trends, but I am saying you can find little nuggets of information. For example, I learned it's about a 50/50 split on cliffhangers. Half the people seem to like them, the other half don't. My first two books end on a cliffhanger, and now I know not to be surprised if I receive negative feedback on that aspect. I think insight like that can be valuable.
Is there anything you want to tell your readers?
Thank you! Thank you for taking a chance on an unknown author and paying actual money to read my story. Sure, I only priced it at $1, but it's your dollar. You could have bought a snack with that. Thank you for your support and for encouraging me and for wanting more. Reader feedback has to be the best high ever.
What are you currently working on?
This interview :) I wish I could say I have three more completed books other than The Guardian Trilogy up my sleeve, but I don't. The ideas are there, just not the time.
What is your dream cast for Guardian?
Yay! This is fun. James is Matt Lanter, from 9021o. Dane is Ryan Guzman from Step Up Revolution. Emma is a model named Rashontae Wawrzyniak. I came across her in a magazine and when I looked her up, I found out she was from Michigan. What are the odds?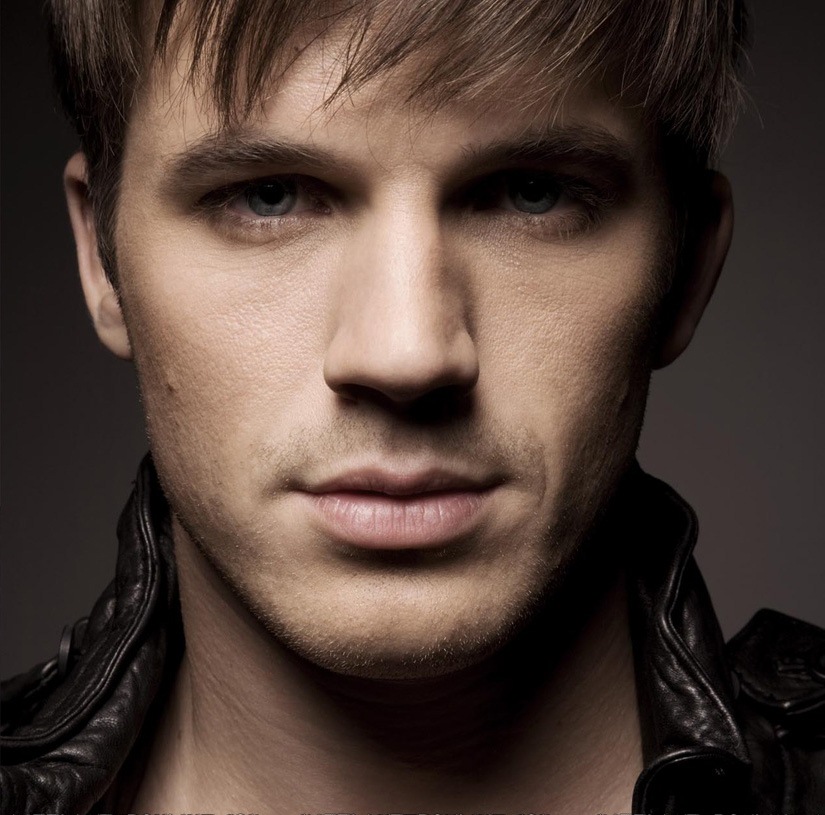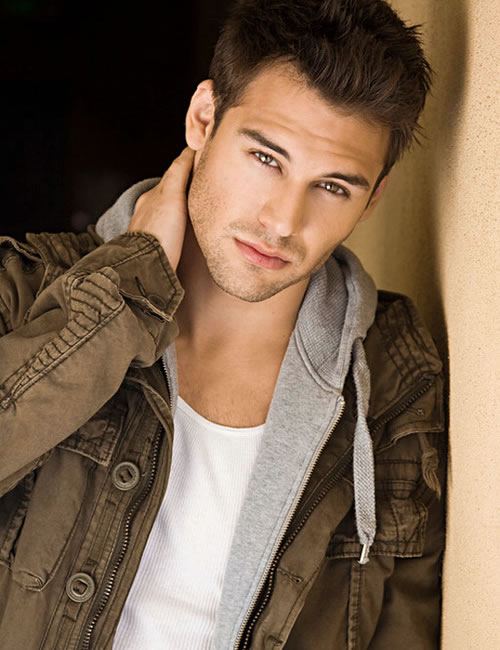 James Emma Dane
Did you cry while you writing Guardian?
Only once, during the scene when Emma visits James at the cemetery for the first time.
Can you live with yourself with the cliffhanger you made people live with while waiting for the second book?! ;)
Of course! It's the perfect twist to lead into the second book, Allegiant. How boring would it have been to end Guardian with Emma at school all alone? Really boring...and sad. I love that I've left readers guessing - their speculations are awesome!
When a late night accident claims the love of her life, Emma secludes herself in memories of James. In his sandy brown hair and clear blue eyes. In their innocent first kiss and declarations of love. In their plans for a life together after college. But happy dreams can't rid her of the guilt she carries. She can't erase her actions the night he died. She can't erase her reaction at his funeral. And she can't erase the hollow void that fills her chest and consumes her heart.
The first time Emma hears James' voice, she's astounded. It sounds as if he's standing right beside her, and she fears her shattered heart is trying to drive her mad. But, as she continues to hear the voice, she finds comfort in it. With the help of her best friend Shel and handsome newcomer Dane, she tries to move forward and start living again.
Until the voice in her head turns out to be more. So much more.
You know what they say.
True love never dies
REVIEW
5 HUGE AMAZING HEARTBREAKING HEARTWARMING STARS!!!!! Holy cow this book was AMAZING!! This book was an emotional rollercoaster! I cried, like really ugly crying, and then I laughed then I was pissed and frustrated and I can't even put into words everything I was feeling! I'm still reeling from the ending and am buying the next one as soon as I'm done with this review...and I'm glad I hadn't read it until I can get the next one because I'm dying! This was a beautiful captivating story and it will grab you and not let go. ~ Leslie
Add it to your TBR!!!!
BUY LINKS